Flat roof mounting system
Pitched roof mounting system
Learn everything about our photovoltaic mounting systems starting with open spaces up to carports and roofs of any kind. We are also happy to offer you substructure solutions for individual projects.
ground mounting
Our SILENOS outdoor mounting system is characterized by its simple design and flexible adjustment and compensation options.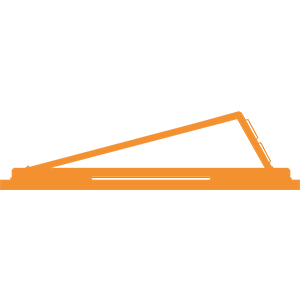 Flat roof
Our pre-assembled, aerodynamic TRITON flat roof mounting system guarantees assembly in record time with low ballasting.
Pitched roofs
With our CHRONOS and ZELOS mounting systems, we have two solutions for pitched roofs. For slightly sloped foil and bitumen roofs we used our aerodynamic METIS mounting system.
Carport
Our HELIOS carport is available as a single, double or any scalable row carport. A large distance between the W-shaped supports allows easy parking.
In addition to our products, we also offer a comprehensive portfolio of services.
Planning | Design | Consulting
We would be happy to support you in your project planning with our expertise in the following areas:
Consulting
On site inspection
Mounting variants
Create plans & drawings
Module assignment
Shading calculation
String planning
Statics | Soil expertise
Especially for open-air projects we offer the preparation of structural as well as soil expertise. We also support you with project-specific wind suction calculations for roof systems.
Statics report
Soil expertise
Wind suction calculation
Snow load expertise
Acceptance certificate
Damage survey
Mounting
We offer this assembly work for large roof systems as well as for open spaces:
Pile driving
Rack mounting
Module assembly
Provision Manitou, wheel loader, Bobcat
Site equipment
DC mounting
Refurbishments
Fence construction
For further information, please refer to our installation instructions or our product data sheets.
For projects already planned, please feel free to use our checklist for project inquiries. For assistance with project planning, please feel free to contact us.